With the help of PDFlite.co, a user can perform different operations on a wide range of documents. One such conversion that is carried out using this platform is the conversion from image to text. Other tasks that can be completed with this tool include PDF page extractions. A user can easily perform this task with PDFlite.co. Also, it is completely free to do so. There is a plugin available on the website that makes the process easier.
About Image and Text
An image or picture is a type of document, which shows a digital representation of an object, person, or writing. It can be stored on a computer and distributed over the internet. There are various versions of an image in existence. Each type of image provides slightly different options and functionality to users. Also, it can be edited using specific applications. For example, the size of an image can be adjusted. Likewise, its colors can be inverted or interchanged. Also, it can easily be converted to other image formats.
Text can be a type of file. It can also be numbers or characters that allow for writing and reading. Typically, a text can be presented using fonts of varying shapes and sizes. It helps users to write statements and figures that make sense. In its simple form, text can be used for drawing a signature. A text file can be gotten from an image via conversion. There is a tool on PDFlite.co that does this particular task.
Converting Image to Text
Converting an image to text is a very easy process. A user only needs to open the website PDFlite.co to begin the process. There is a specific option that reads 'Image To Text'.
The picture above shows an individual can begin the process by selecting the highlighted option. Clicking this option takes the user to the page to upload the image to be converted.
By clicking 'Select File' from the option above, a user is given a window that allows access to files. There the user selects and uploads the image to be converted.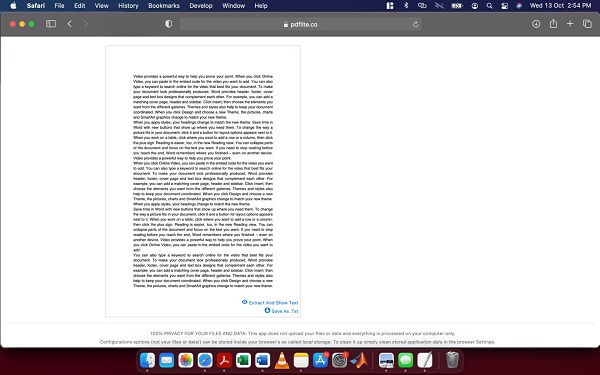 From the snapshot, a user is given options. They can use 'Extract And Show Text' to view the text. They can use 'Save As Txt' to have the image converted to text and automatically downloaded onto the file.
Check out other useful tutorials: