In the last few decades, all documents were signed with physical signatures. These types of signatures were used as digital documents did not yet exist.
As technology advanced, digital files were developed. Gradually, the use of digital signatures became mainstream. Now, most individuals and institutions use digital signatures for one purpose or another. The use of this type of signature is due to its numerous benefits.
Benefits of Using a Digital Signature
There are several benefits of using a digital signature. Below are some of the benefits.
Fasttrack Processes
The use of digital signatures helps to speed up processes. If you run a business or any institution, you can create and validate agreements and contracts using digital signatures. As a result, you are better positioned to conduct transactions without meeting clients physically.
In general, your ability to do this can make your business more efficient. Additionally, you are more likely to have satisfied clients.
Minimize Mistakes
No matter how careful you are, mistakes will occur. However, you are more likely to minimize errors on agreements and contracts when you use digital signatures.
When you use digital forms, you can create automated systems that allow the seamless signing of documents using digital signatures. Ultimately, you are more likely to operate professionally.
Increase Work Efficiency
In the past, physical documents had to be taken to each person for their signature. Doing this requires a messenger that moves paper from one office to another. In the process, files are easily lost. Also, the process is generally inefficient.
However, with digital signatures, work efficiency has increased. Now, you can have a single document signed by several individuals that may be thousands of miles apart.
Ensure Security
Apart from the ease of signing documents, digital signatures offer you an added layer of security to documents. Most digital signature systems offer the option of encryption, which protects the content and validates the signatures of signees.
In addition, a log of all changes to a document is kept. Unsolicited changes to the document can be easily traced with the help of the digital signature framework.
Signing a Document Using a Digital Signature
If you intend to sign a document using a digital signature, you can use PDFlite.co. This platform will allow you to sign and fill a digital document. In addition, you can perform other forms of manipulations using the site. To begin the process of using a digital signature, you will need to visit the website.
You can sign a document by uploading it using two options. Once you click any of these options, the upload page opens to you.
Next, you can upload the document you intend to sign. Below is a snapshot of an uploaded file.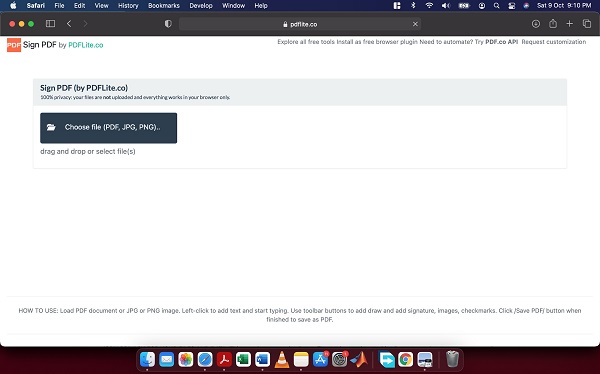 You can use one of the highlighted options to sign the document.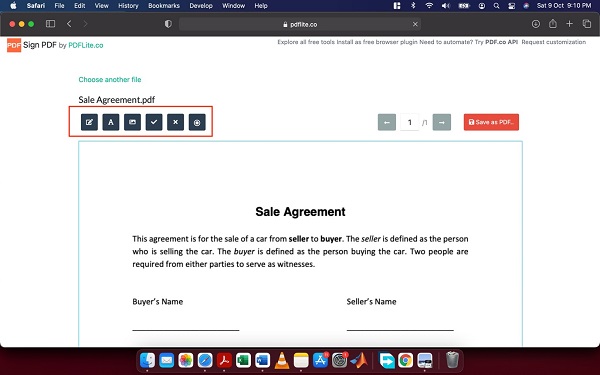 Selecting this allows you to add a signature.
The snapshot below is the signed document.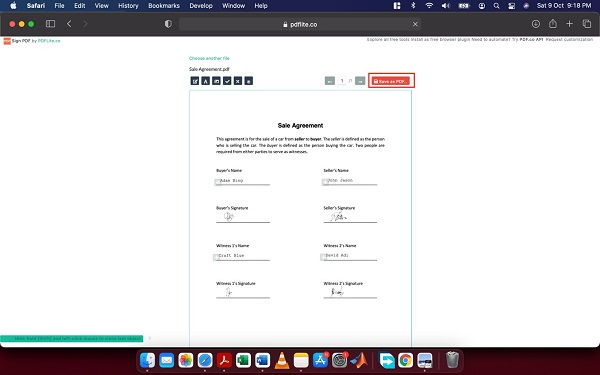 By clicking on "Save as PDF," the signed document is saved and downloaded.
Check out our useful articles: