A PDF file is a secured document that helps provide information. Nonetheless, you will want to have the text within a PDF file in a text file. Several tools can allow you to extract pages from PDF. One of the best platforms you can use to extract text from a PDF document is PDFlite.co. With this website, you can convert PDF pages to text. You can perform several PDF and document manipulation using this site. For example, you simultaneously split and merge pages using this tool. The best part of using this platform is you do not have to pay anything to do so. Similarly, you can use a plugin from the website on a browser.
About Text and PDF
In simple terms, the text is a composition of plain characters and numbers. It is used by people to create content, which can be read. Text can come in various fonts, shapes, and sizes. Therefore, all documents or files are written in one form of text or another. Also, text can be used to sign documents such as a PDF file.
Similarly, a PDF document is mostly made of text. Nevertheless, a PDF file can contain many types of data. Due to the advantages of a PDF file, most people prefer to present information using this document. Over the years, the quality and structure of a PDF file have been redefined to capture advancements in technology. As professional-looking documents, most businesses prefer to use PDF documents for their activities. As stated earlier, a PDF file can contain multimedia, graphics, tables, and much more, which makes it ideal when running a paperless workplace.. So, when extracting text from a PDF file, you can use PDFlite.co. This platform has a tool that will seamlessly extract text from PDF.
Extracting Pages from a PDF
The first step of extracting pages from a PDF file involves accessing the PDFlite.co platform. Once you access this platform, you will land on the homepage of the site. This page has several options to follow.
By selecting any of these options, you will be redirected to the page where you can upload the PDF. This option is shown below.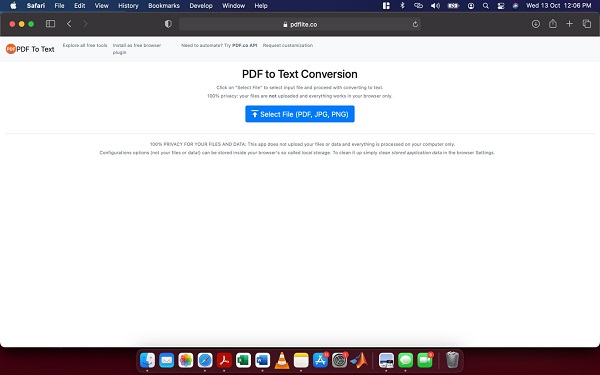 From the picture above, you can see a select file option. This option lets you upload not only a PDF file but a JPG and PNG picture formats. Therefore, you will want to click the select file option to upload the PDF document.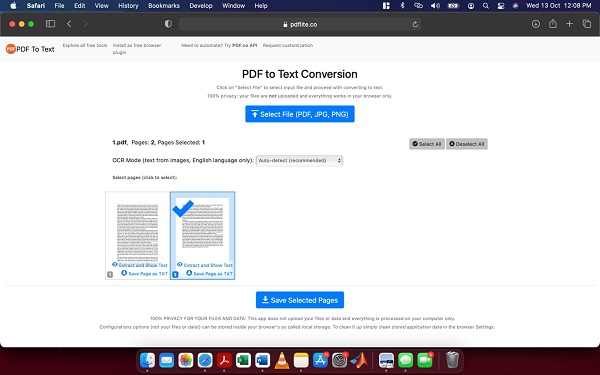 From the image above, you can see the page of the document. If it had many pages, all the pages will appear in this picture. You have a few options at your disposal to work with. You can either select auto-detect or force OCR. You can also select 'exact and show text.' Doing this gives you a preview of the text before the extraction process begins. You can also click 'save pages as TXT' to extract a single page. When you select save selected pages, the pages of the PDF document is extracted to text. Next, the text file is automatically downloaded.
Check out our useful articles: